Below you will find an example of how we do drainage.
If you have standing water on your property let us know and we will get you a bid to fix it!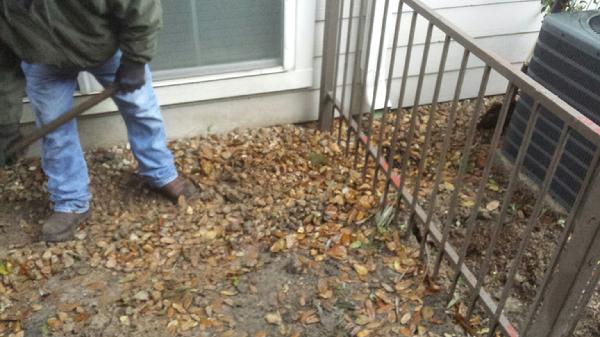 On this property there was flooding on one of their patios. The soil and bull rock were right up to the bottom of the boards of the building which caused a damning affect and the water had no place to go.
We started by pulling back all of the bull rock, lowering all the dirt, and digging trenches for the new drainage.
The 2 pictures on the left show the height of the dirt and bull rock. The picture on the right shows the rock has been moved to the side to be put back later after the trench has been dug and drainage installed.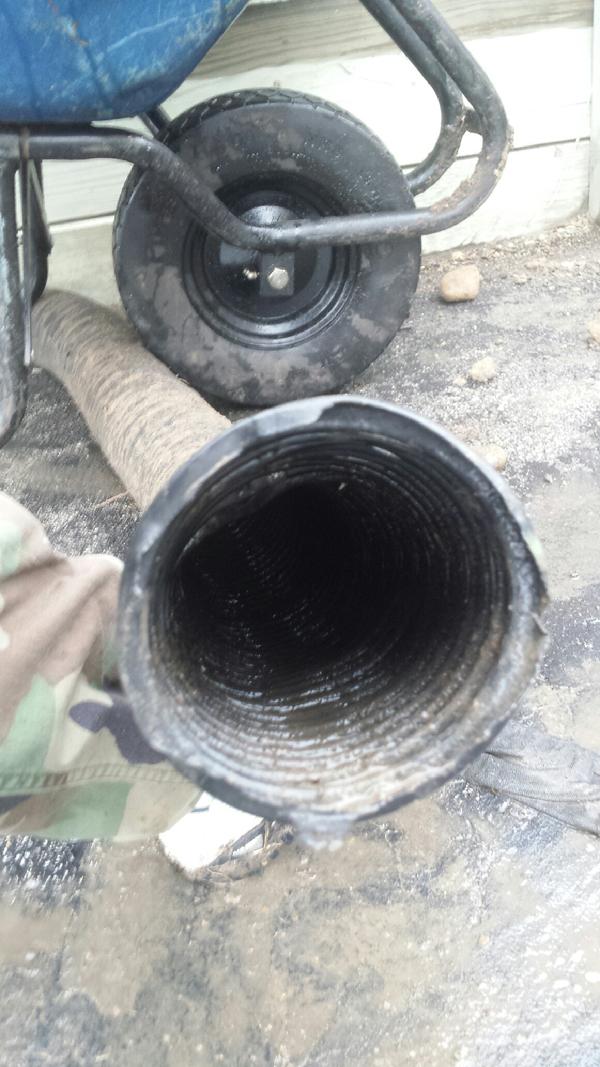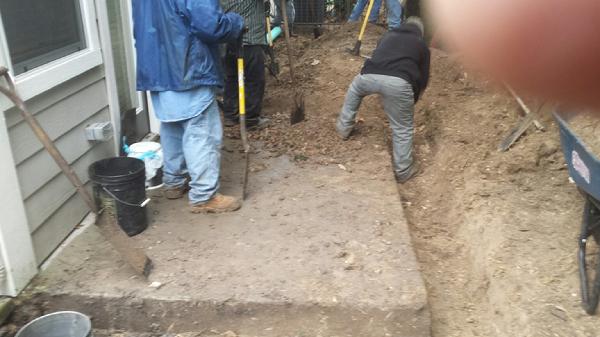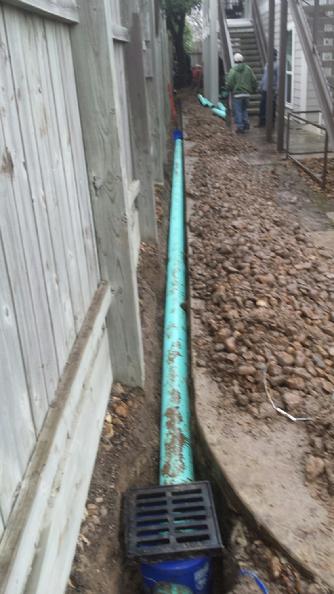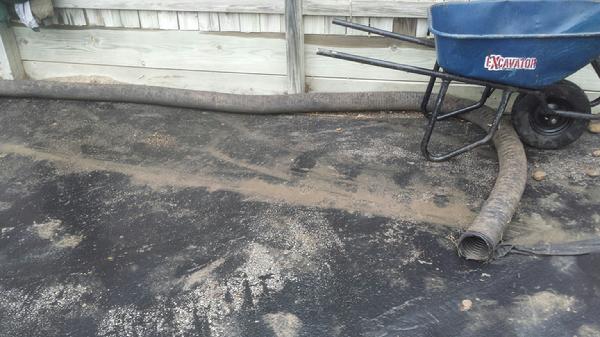 On the left you see the flex pipe that we pulled out. You can see how flimsy it is. This flex pipe was running up hill over roots, because water does not run uphill this pipe was useless.
When we dug our trench we removed a lot of soil and roots so that there is a constant down hill flow from the back of the property to the front with the pipe we installed.
On the right is the SDR 35 drainage pipe we installed. This pipe is straight and sturdy to help maintain the flow of water and will not crush like the flex pipe.
This is the pipe required for drainage code by the city of Houston.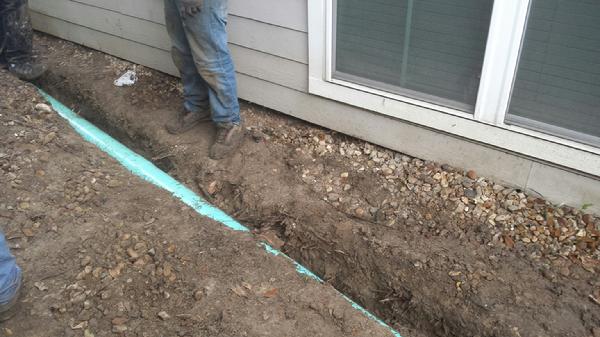 In the photo on the left you can see many roots that were cut in order to lay our pipe straight.
We removed a lot of soil to keep the water draining away from the building.
When everything was installed we backfilled the pipe.
Pic 1. The SRD 35 pipe is straight and this helps the water flow out of the area being drained very fast.
Pic 2. We removed a lot of soil around this patio for the drainage pipe.
Pic. 3 This is the flex pipe we pulled out. That is what was previously installed by another company. We pulled out this thin worthless flex pipe because you can not make flex pipe level for water to flow down hill and it collapses over time.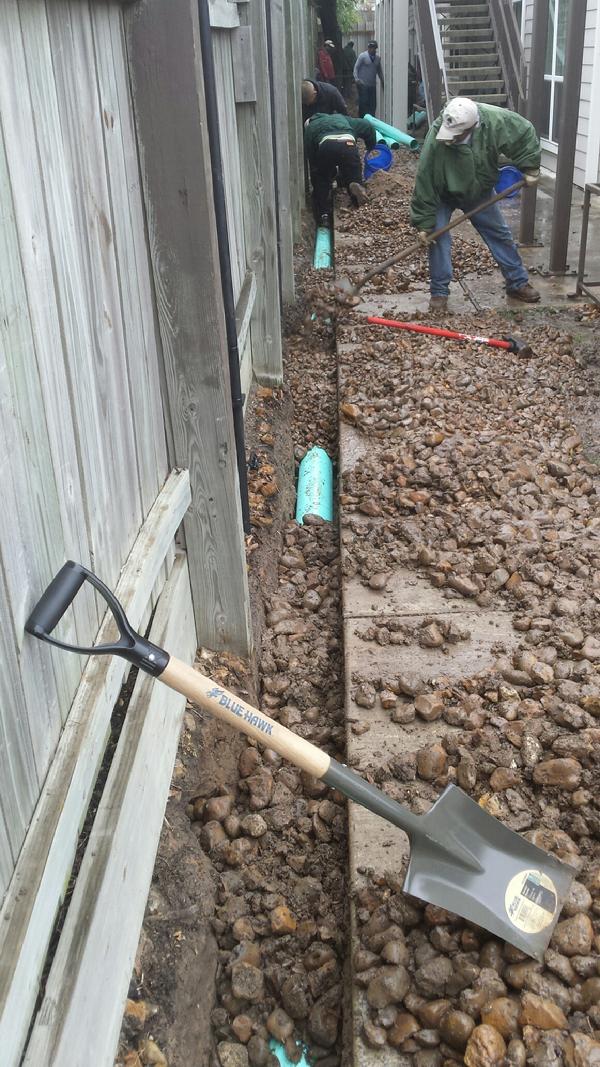 We lowered the whole area and installed the drainage system. We took out the dam area so the water is not flowing towards the building any longer, but out towards the parking lot.
By removing the soil and installing the drainage system, this issues of water in this area is fixed.
Sometimes Houston gets several inches of rain at a time and the streets flood but even when we have very strong rains, this area should not flood.